Healthy Body and a Healthy Spirit
Four years ago, I applied for life insurance and was absolutely stunned when they denied my application. My blood work came back showing abnormalities in my liver and kidneys and suddenly there I was, in the high-risk category. I did not have a healthy body!
For days, I walked around flustered. I knew I needed to lose a little weight, but outside of that, I felt fine. Overall, I considered myself to be in pretty good shape. It had been years since I had even seen a doctor.
Forced to do the responsible thing, I found an internist and scheduled an appointment. His expert diagnosis came back as Metabolic Syndrome, specifically, Non-alcoholic Fatty Liver Disease and Insulin Resistance. What in the world was that?
What is Metabolic Syndrome?
It sounds more impressive than it actually is. Nonalcoholic Fatty Liver Disease is  just the accumulation of fat around the liver in people who don't drink alcohol. The results of nonalcoholic fatty liver disease are the same as the liver damage associated with alcoholics. Even in a healthy body, if too much fat accumulates in the liver, it can cause inflammation and scarring. At its most severe, nonalcoholic fatty liver disease can progress to liver failure.
In my case, it was caused by too many fatty foods, too much sugar, and not enough exercise.
Insulin resistance is just the icing on the cake (or caused by icing on a cake) . It's a condition in which the body produces insulin but cannot use it to absorb glucose from the blood. For a while, the body can compensate within the cells of the pancreas, but over time, the pancreas cannot keep up with the demand, and Type II diabetes or other serious health problems may develop.
Carbs – Oh how I love them!
My doctor was pretty blunt. "Change your diet, lose at least 20 pounds and start exercising or spend the rest of your life on medication."
No matter how you try, it's pretty hard to misinterpret that.
Stewardship of Our Bodies
How did I begin the slide down the slippery slope to becoming a couch potato? The same way all sin occurs (yes, it's a sin… more on that later). I worked all day in front of a computer. My kids needed me to sit next to them helping with schoolwork. The babies I watched fell asleep in my arms, and well… I just didn't want to get up.
I didn't eat regular, healthy food. Too many busy days led to skipped meals and snacking; way, way too many stops at Starbucks. One little step at a time, day after day, slowly wore down my body.
The more sedentary I became, the harder it was to get moving. No longer could I take for granted a healthy body.
The further into sin we fall, the harder it is to climb out.
How Can Medical Problems Be Called Sin?
Well in my case, it was a sin because it was controllable and I wasn't controlling it.
"What? know ye not that your body is the temple of the Holy Ghost which is in you, which ye have of God, and ye are not your own?" 1 Corinthians 6:19
This passage of Scripture spoke to me in a VERY LOUD voice. The Lord needed me to be at my best so I could be used by Him. Five children and a husband, ministry, work… God had given me responsibilities. I needed to make sure I was preparing for them, both spiritually and PHYSICALLY.
How to Reverse Metabolic Syndrome
I love my family and I did pay quite a bit of money for my doctor's expert advice; so, I figured I better do my best to follow it. The time had come for a healthy body.
The problem was that I had absolutely no idea where to start. I'd never consciously dieted or exercised in my life. Trying to be as practical as possible, I planned out a series of small goals that would eventually lead me to my overall goal of complete recovery and it worked!
Two years later, I had lost 28 pounds and all my blood work returned to normal; but, unfortunately, that led to another problem.
But first, here is how I did it because there are a lot of women just like me that have no idea where to start.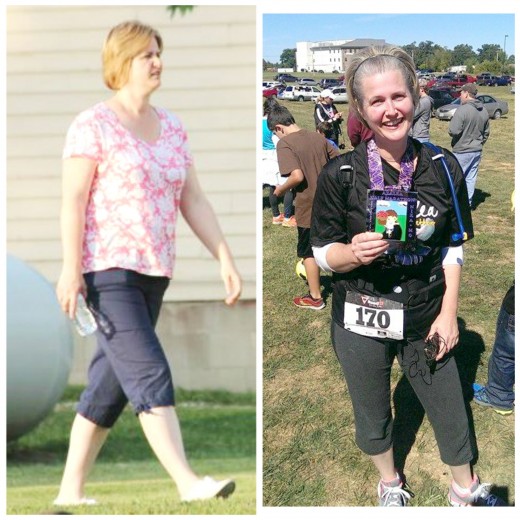 Step 1 – Start Moving
My first goal was really simple: Complete one activity each day that required me to be up and moving around. Some examples of how I accomplished this are as follows:
Mowing the front yard
Planting vegetable seeds in the garden
Painting the front door
Scrubbing the kitchen floor
Unloading and putting away my own groceries
Making myself go up the stairs as fast as I could every time I moved between floors
At the end of each day my legs were sore and my arms were tender, but the work was not exhausting, and the aches and pains actually gave me a sense of pride. I was encouraged to know I had the willpower to push myself beyond what I was used to doing.
After only one week of this and NOTHING else, I lost 2 pounds.
Calories Burned by Common Household Activities
| Activity | 155 lb Adult | 185 lb Adult |
| --- | --- | --- |
| Cooking | 93 | 111 |
| Grocery Shopping | 130 | 155 |
| Cleaning | 167 | 200 |
| Painting | 167 | 200 |
| Walking | 223 | 266 |
| Gardening | 172 | 200 |
Five long days of detox is what it took before I felt like I had made it through the fire. I suffered headaches and quite a bit of fatigue. I actively craved sugar like a drug addict during days 2 and 3. It got to the point that I was sneaking Craisins because they were the only sweet thing I had left in the house.
Nothing but sheer determination to succeed got me through this step. However, by the end of the week, a carrot was all it took to satisfy my sweet tooth and a sweet potato tasted like dessert. For the first time in my life, I started tasting the sweetness of vegetables and it was enough.
Diet drinks mess with that. They keep you from adjusting your taste buds so that you can enjoy healthier foods in place of sugary ones.
This week of sugar detox was so exhausting, I really wasn't very active, and yet I lost  another 7 pounds.
Step 3 – Start Walking
At this point, I felt great! Two weeks in and I no longer craved sugar and I'd lost 9 pounds. I started realizing that healthy was a feeling I had never really experienced. I was riding high!
It was time! I needed an exercise plan.
I knew I couldn't run, I huffed and puffed taking two flights of stairs, so I decided to take up walking.
The first day, I walked at a moderate pace for as long as I was comfortable. I made it exactly 20 minutes before I was done. From that point on, my goal was to walk at least 3 times a week for as long as I was comfortable and for at least 1 minute longer than the last time I walked.
Do not let anyone convince you that walking is inferior to running. Exercise is effective when you push your body beyond what you normally do. If walking for 20 minutes is more than you are accustomed to doing, it is as good a workout as a marathon runner's 15-mile training run.
I was still avoiding sugar but I allowed myself a small amount of whole grain bread and one piece of fruit a day.
After two weeks, I was walking 40 min and I had lost another 3 pounds.
Step 4 – Evaluate your diet.
Up to this point, I had only eliminated sugar from my diet. I was still enjoying McDonald's and pizza and mayonnaise. So, the time had come to take a look at my fat intake.
I did a lot of reading and decided to eat more of the healthy fats that I really like and cut out as much of the other as I could. Avocados and olive oil became my fats of choice and I did my best to moderate how much of those I consumed, without eliminating them entirely.
I was still walking, still avoiding sugar, and had switched to healthy fats. I lost another 3 pounds.
At this point, it had been six weeks since I started and I had lost fifteen pounds.
Step 5 – Don't Stop!
From that point on, I walked three times a week and watched my diet. On special occasions, like birthdays, I would allow myself some sugar, though I found that I couldn't eat it. It made me sick.
Exactly four months after I started, I signed up for my first 5K which I walked in 49 minutes.
15 months after that I walked my first ½ marathon and finished in 3 hours 10 minutes. At that point, I was down 28 pounds and had gone from a size 12/14 to a size 4/6.
Time for the Rest of the Story
Then Satan attacked from a different direction. I liked the way I looked! I even started placing in my age division at the races I was in. Suddenly, I was no longer exercising for a healthy body, my vanity had taken over.
Yikes… the time I spent exercising cut into time with my family. The day I was tempted to sign up for a race that would cause me to miss church was the day I realized there was a problem.
Time to re-evaluate again.
Healthy Body and a Healthy Spirit
"And whatsoever ye do, do it heartily, as to the Lord, and not unto men;" Colossians 3:23
Suddenly, the Bible was speaking in that very LOUD voice again. There had to be some balance. I needed a healthy body, but that was where it needed to stop. I could stay healthy walking three times a week. Races were fun, but maybe one a year instead of one a month.
So adjustments were made.  I gained back five pounds, but (Praise the Lord) the bloodwork stayed normal. I still enjoy walking on a regular basis, and I make sure I watch my diet. Once a year, I get a physical to make sure my levels are still normal.
One of the lessons I learned from all of this is to watch both the bad habits and the good ones. NOTHING should distract you from your purpose, which is to be an instrument for the Lord's use. Make sure you keep a healthy body and a healthy spirit.
Do not be discouraged! When you fall in one area, pick yourself up and try again.

Sources for "Healthy Body and a Healthy Spirit"
About the Author
Kim and her husband, Craig, live in Overland Park KS where she successfully manages a marketing company and homeschools her two children still at home. Twenty-two years of juggling business and homeschooling has taught her a thing or two about time management. In addition to work and family, Kim helps her husband with the College and Career class at the church and also directs the Children's Music Ministry and drama team. The Submissive Spirit was born from her desire to reach out to other Christian women across the globe and share encouragement and the love of Christ.